Hard Solo to Hard Rated: A Refreshed Identity in Response to Regulatory Concerns
Carlton and United Breweries Navigate Brand Transformation Following ABAC's Findings on Appeal to Minors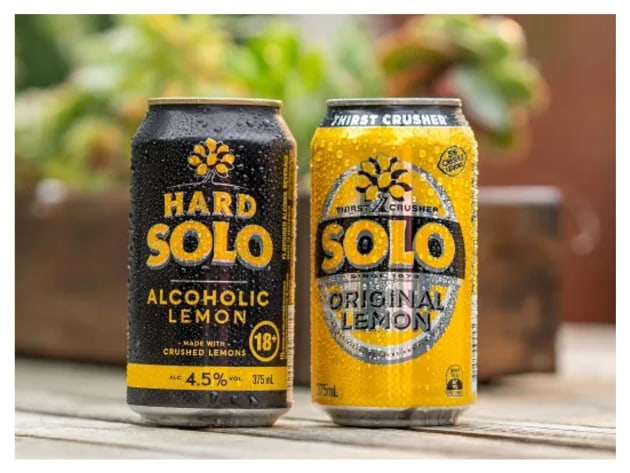 The popular pre-mixed alcoholic beverage, Hard Solo, is set to undergo a transformation as it changes its name to Hard Rated following concerns raised by the Alcohol Beverages Advertising Code Scheme (ABAC). 
ABAC expressed that the branding and can design of "Hard Solo" had the potential to strongly attract underage individuals.
Manufactured by Carlton and United Breweries (CUB), the decision to rebrand was acknowledged, with the company committing to making the change to Hard Rated by February 9 of the upcoming year. 
This adjustment will also extend to pub taps adorned with Hard Solo decals.
Despite the alteration in name and packaging, the composition of the drink itself will remain unaltered. In response to ABAC's decision, CUB conveyed disappointment but affirmed their acceptance and respect for the regulatory body's ruling.
A spokesperson for CUB assured consumers, stating, "As we comply with the ABAC decision and the Hard Solo brand exits the market, we'd like to assure the many Australian adults who have loved Hard Solo that the taste won't change when the name changes to Hard Rated."
ABAC recognized CUB's efforts to clearly identify Hard Solo as an alcoholic beverage through its packaging. Nevertheless, ABAC asserted that the use of the Solo name and associated branding elements could elevate the appeal of Hard Solo to minors, creating an illusion of a seamless transition from the non-alcoholic to alcoholic variant of Solo.
The shift from Hard Solo to Hard Rated comes after ABAC's determination that the original brand had a "strong or evident appeal to minors." The adjustments will solely affect the name and packaging, with the word Solo being removed.
Earlier in the year, the release of the alcoholic version of the popular soft drink Solo faced criticism from politicians and health organizations. While the company denied targeting children, ABAC's final determination highlighted the perceived appeal to minors.
In response to the outcome, Carlton and United Breweries expressed disappointment but accepted ABAC's decision. The Foundation for Alcohol Research and Education criticized ABAC's decision as a "backflip," advocating for government-led regulation of alcohol marketing.
The rebranding process is slated to conclude by February 9, 2024, with the transition also encompassing the replacement of Hard Solo tap decals in pubs and clubs.