Microsoft
Office 365 Perth

FREE
Microsoft Office

365 Quotation

!
What's Included in Our Free MicrosoftOffice 365 Quotation?
In-Depth Consultation: We'll discuss your specific business needs, current workflows, and any particular features of Office 365 that are crucial for your operations.

Tailored Recommendations: Based on our consultation, we'll provide a detailed proposal outlining the specific Office 365 subscription plans and applications that best suit your business.

Transparent Pricing: Our quotations are straightforward and transparent, ensuring that you understand the investment you're making.
How It Works:
Complete the Form: Provide your contact details and any specific information about your current software suite or requirements.

Consultation: Our expert team will reach out to schedule a convenient time for a consultation.

Personalized Quotation: Following the consultation, we'll provide you with a customized, no-obligation quotation tailored to your business needs.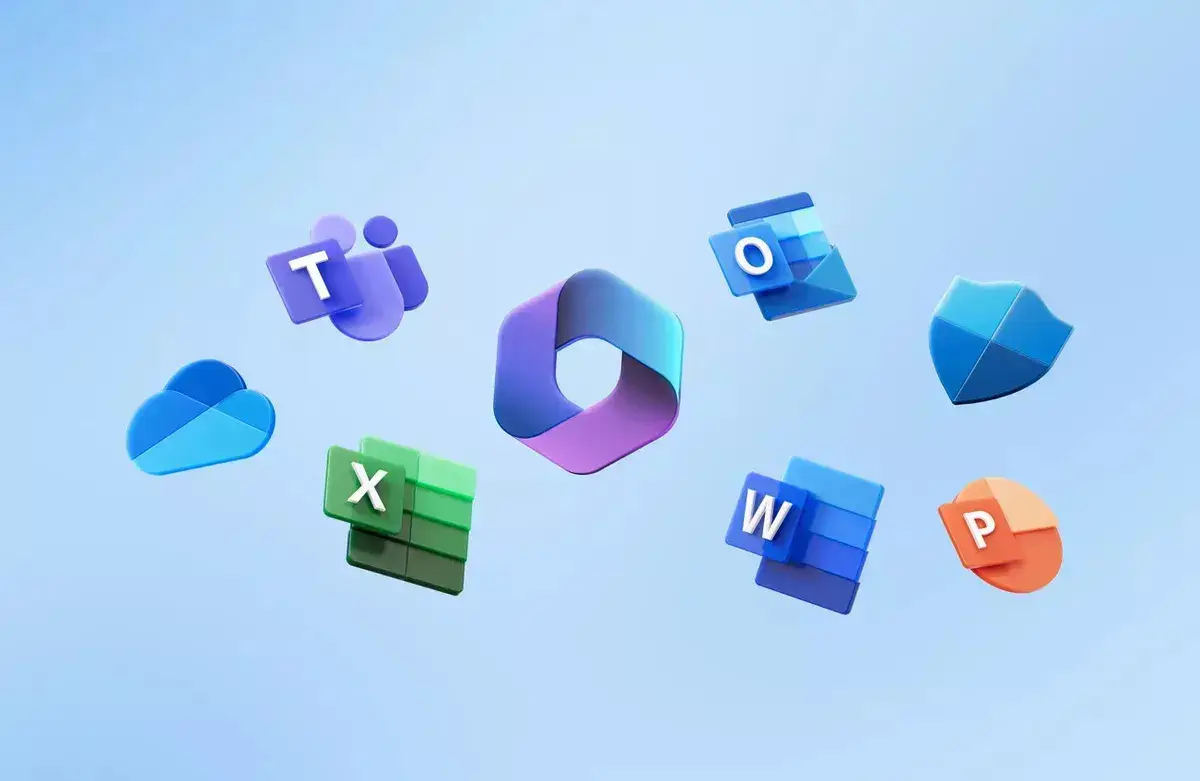 Managed Microsoft 365
Perth
Ready to transition your business to the cloud-based Microsoft 365? 
At Western Technology, we guarantee a smooth migration and provide continuous managed services and support.
The business landscape is evolving rapidly, and staying ahead of the curve is crucial. Whether you're supporting remote workforces or expanding to a global audience, embracing managed Microsoft 365 services is the strategic choice.
Western Technology delivers robust, cloud-based Microsoft 365 applications that empower your team to access critical business documents and stay connected with colleagues from virtually anywhere in the world. Your team can collaborate, edit, and share documents in real-time, regardless of their location.
While setting up your cloud-based Microsoft 365 is an important step, at Western Technology, we're not just providers – we're your dedicated IT partners. Our managed services ensure you and your team receive continuous, 24/7 IT support. Plus, you can leave the hassle of software updates behind; we'll ensure you're always on the latest version of Microsoft software.
We can assist with: 
Microsoft 365 set up for new businesses

Migrating existing email systems to 365 (onsite/hosted)

Files migration & document sharing setup (Sharepoint)

DNS Changeover

On-Going training and support
Benefits of Microsoft 365
Clients we've worked with
Managed IT Services involves outsourcing your company's technology management to a third-party provider. This includes proactive maintenance, cybersecurity, helpdesk support, and more.
Cloud computing offers scalability, cost savings, and accessibility. It allows you to access resources and applications remotely, scale services as needed, and reduce infrastructure costs.
Cybersecurity is crucial for protecting sensitive data, maintaining customer trust, and preventing financial losses due to cyberattacks.
Managed IT services typically include proactive monitoring, cybersecurity, cloud management, data backup, helpdesk support, and strategic IT consulting.
Implementing strong passwords, regularly updating software, conducting employee training, and investing in robust cybersecurity solutions are essential steps to enhance cybersecurity.
Outsourcing IT support provides access to a team of experts, cost savings compared to hiring in-house, 24/7 support availability, and access to the latest technologies and best practices.
1. Migration Planning
We plan the migration based on your business's system and requirements.

2. Account Creation
Our team will create the Office 365 accounts on behalf of your organisation.

3. Data Migration
We will then migrate the data from your on-site systems or hosted system to Microsoft 365.
Making the Switch to Office 365
Making the switch to Office 365 can be a big step for any business, but it's a step that can pay off in the long run. With its range of productivity tools, enhanced security, and scalability, Office 365 can help businesses become more efficient, more productive, and more competitive.
If you're ready to make the switch to Office 365, it's important to work with a trusted provider that can help you get the most out of the platform. With the right support and guidance, you can fully realise the benefits of cloud computing and take your business to the next level.
Contact Western Technology today, we are a Perth based IT company who can assist you with getting the ball rolling with Office 365, once you have switched you won't look back.
Give us a call on (08) 6102 2010 to get started today!
Powered by leading partners